Shared Business CA ⋅ Overview
A number of applications and processes now require data to be transmitted confidentially and/or protected against changes, or that the communication partner can be clearly identified as such. Ultimately though, cost-effective communication platforms are to be used, business processes are to be optimized and media disruptions to be avoided. Therefore, it is not complicated to integrate the protection goals of integrity, authenticity and confidentiality in the numerous environments, since many security mechanisms are already supported.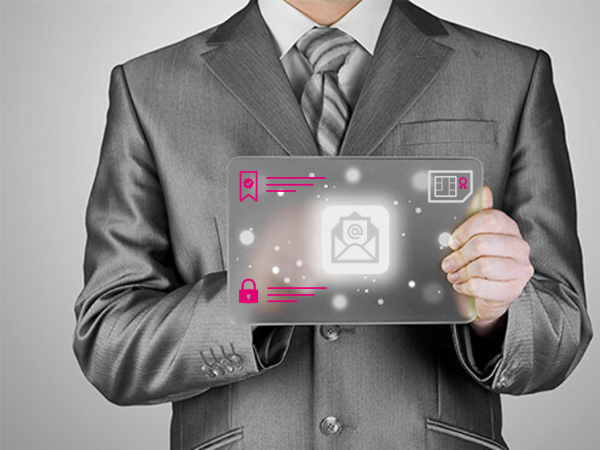 Specifically:
Protect your e-mails with an electronic signature and/or encryption, in order to signal your unique identity and possible changes during the transmission and/or to protect confidential data from unauthorized third-party access.
Also make sure that only authorized persons can access your internal company network, be it via a workstation in the same network within the Microsoft domain, access by thin clients to "intelligent" computer systems, or via a virtual private network (VPN). Implement security whereby only authorized persons have access to the infrastructure and also show the user that he is really connected to the company network.
Protect your router network from unauthorized access. Only the active network components which are actually authorized and belong to the company network are allowed to communicate with each other.
Give your web server an identity and enable access to "closed user groups" with a strong user authentication requirement, and protect the communication channel from unauthorized access using SSL encryption.
Shared Business CA as a solution!
With the "T-TeleSec Shared Business CA", we offer you a company PKI solution with which you can personally issue and manage (revoke / renew) digital certificates for various applications. You are therefore responsible for key management.
"T-TeleSec Shared Business CA" offers you the possibility of setting up and using a PKI for in-house identity management within a few days. With multi-client capability, a company can ideally adjust the different certificate contents to the company structure. In addition, different registration processes are mapped.
Are you interested in this high-quality solution? We are happy to tell you more. Do not hesitate to contact us.